Guide to other facilities
The Yoshikawaya also has a shop, lounge, Japanese restaurant, Karaoke rooms, club, meeting room, and convention hall.

Shop
The shop sells a number of souvenirs unique to Japan. This is open until 9 p.m.
* Open 8:00 a.m. to 9:00 p.m. (Closed 6:00 p.m. to 7:00 p.m.)

Lounge
The lounge is just like a cafe, in which guests can enjoy the magnificent view framed by the window. From here, while away the hours gazing upon the snow-covered cliffs in winter, cherry blossoms lining the valley in spring, the vibrancy of the greenery in summer, and the unforgettable autumn colors. You will no doubt enjoy the relaxing view of the magnificence of the nature outside.

Japanese restaurant "Sarasabatei"
A Japanese-style tavern in which you can enjoy food, drinks, and snacks. With a full menu, this also features ramen and gyoza dumplings.
*Open 8:00 p.m to midnight.
*Seating 60 (100 m2)

Karaoke rooms
The Yoshikawaya has three individual Karaoke rooms, which can be reserved for private use.
Karaoke room - "Bi" Capacity 15 guests
Karaoke room - "Oto" Capacity 25 guests
Karaoke room - "Ten" Capacity 20 guests
* Open 7:00 p.m. to midnight

Club "Bacchus"
A bar at which you can enjoy drinks and snacks. A perfect place to spend a little time after dinner, or for a few drinks.
*Open 7:00 a.m. to 9:00 p.m.
*Seating 80 (135 m2)

Meeting room
"Zuiko"
The Zuiko special meeting room can be used by up to 30 people, and prepared according to user numbers and meeting content.

Convention hall "Zuiun"
The Zuiun convention hall is a multi-purpose space that can be tailored to a range of needs, and this can be adapted for meetings and lectures in accordance with user requirements.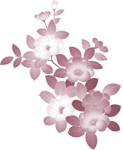 Hana-no-Sho
(Japanese restaurant with individual rooms)

This traditional Japanese-style restaurant has seven private rooms, from which magnificent views can be enjoyed from those rooms on the valley side.
Each room is named after a flower, and each features its own restroom, and these private rooms are used for meetings by people who place high value on their privacy.

Japanese restaurant with individual rooms Hana-no-Sho